For newly registered the function of showing the state is automatically turned on.
How to turn on the state of invoices
Users which use InvoiceOnline.com services for a longer time can turn this function on in the setting with the following instructions:
1. The state of invoices is under My account in the section account settings.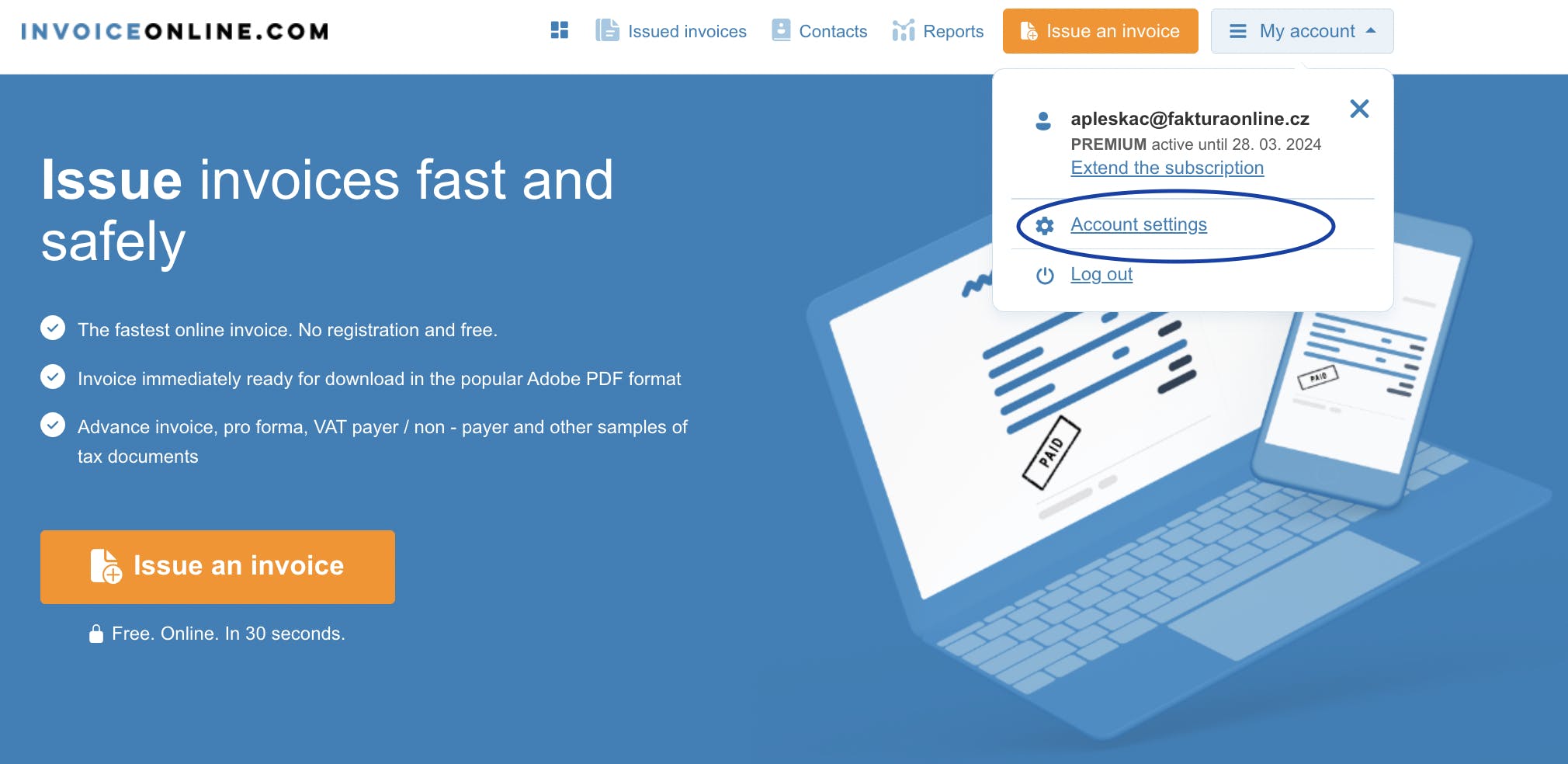 2. In the account setting it only takes to click on Basic information and tick the box with State of invoices.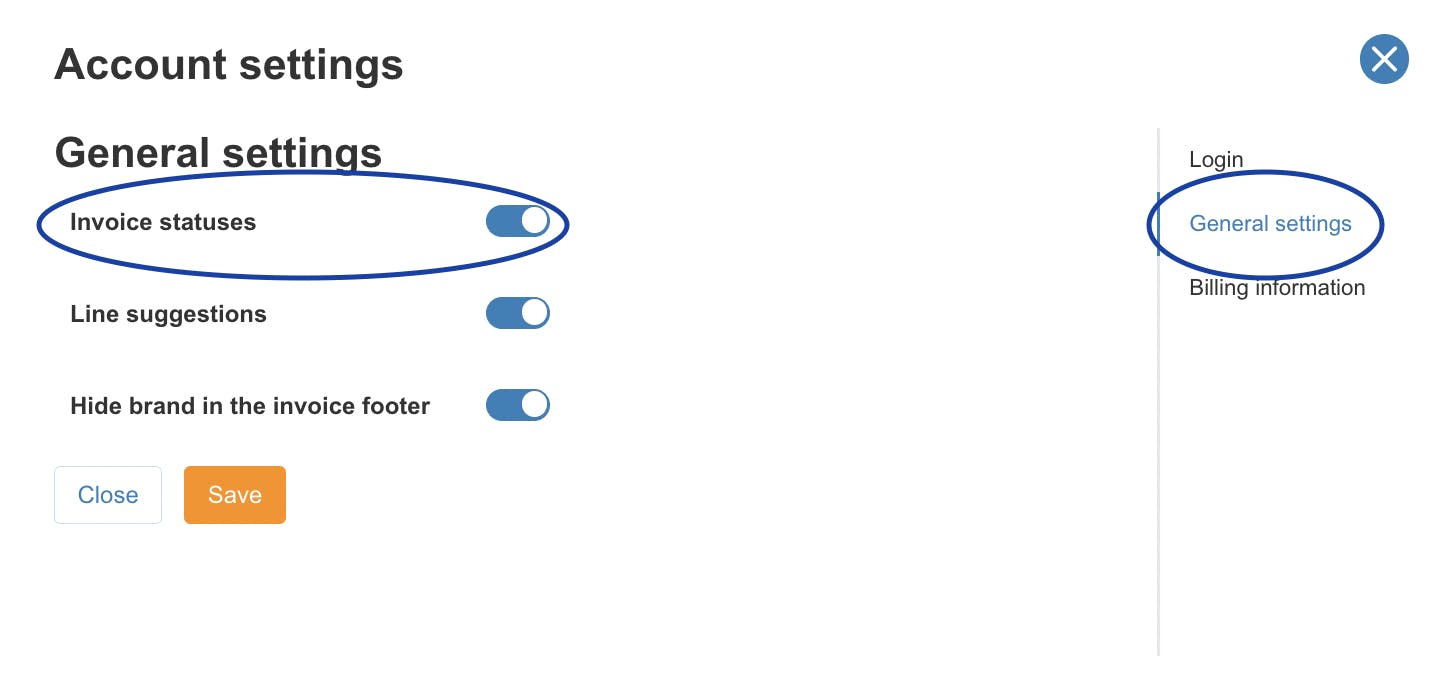 After that, a box will appear if all issued invoices should be shown as paid, or if the user will mark them himself. The desired setting is saved by clicking on the box Save.
A detailed tutorial is also shown in the following video: